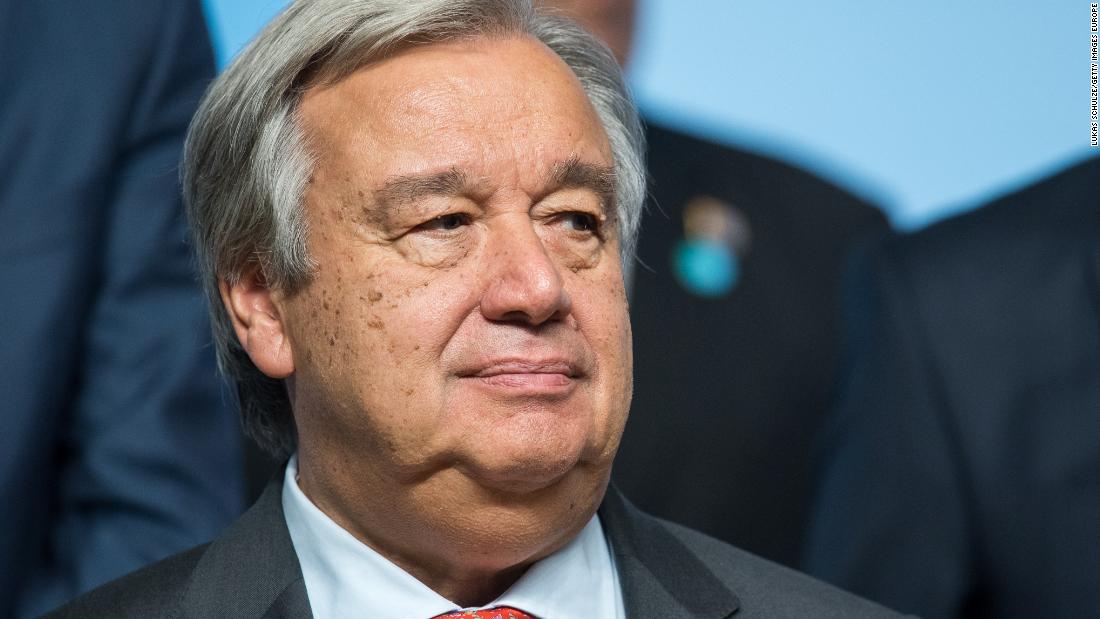 (CNN)As the world began to ring in 2018, UN Secretary-General Antonio Guterres called for global unity to overcome growing challenges.
He continued: "As we begin 2018, I call for unity. … We can settle conflicts, overcome hatred and defend shared values. But we can only do that together."
Reflecting on
his January message
when he assumed the secretary-general position — in which he called for peace — Guterres said that conflicts have deepened, global anxieties about nuclear weapons have increased, inequalities have grown and nationalism and xenophobia are on the rise.
He stressed cooperation and collaboration should be the way forward in 2018, saying: "Unity is the path. Our future depends on it."
He then urged leaders "everywhere to make this New Year's resolution: Narrow the gaps. Bridge the divides. Rebuild trust by bringing people together around common goals."
Read more: http://edition.cnn.com/